Video Poker Home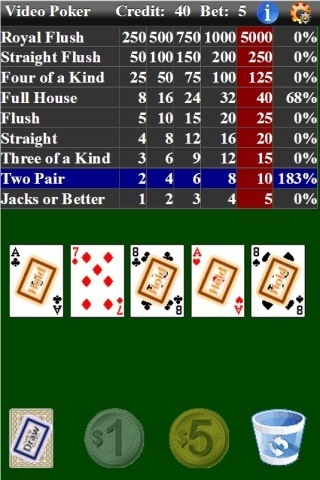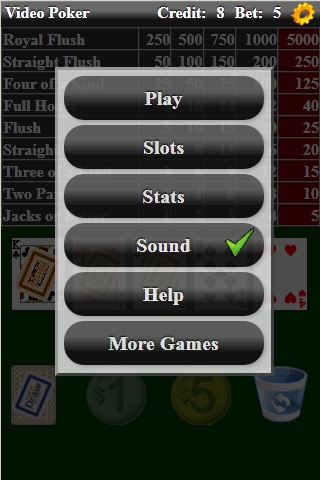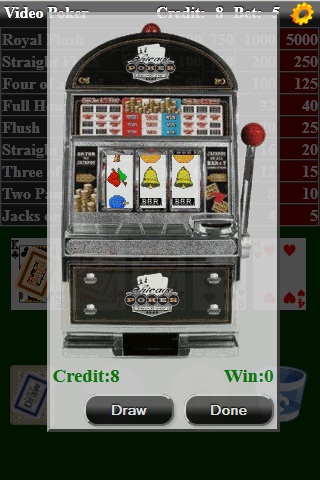 Play Free Video Poker Online!
The first video poker machines appeared at the same time as the first personal computers were produced - in the mid-1970s. Now we can bring you this classic Jacks or Better video poker with the look and feel of a real casino game on your device. The game also features probability of the return on your bet and can suggest cards to keep. What's more, just like in casino we have a slot machine within the reach. Unlike poker that was designed with payout similar to real casino, our Slot machine has crazy payout - it an ATM that you go to when you are out of money.
Tap $1 or $5 coins to bet. Tap on the deck in the lower left corner to draw. Select cards to hold and click on the deck to draw again. Winning combination is highlighted on the payout table. Once run out of money go to the Menu/Slots to win more credits.

Enjoy the fun of the game and don't forget to check our Game section for other fun games....